Wonder
Miracle
----- Original Message -----
To: sat Sent: Tuesday, December 03, 2002 5:30 PM
Subject: matter
Ursula Empress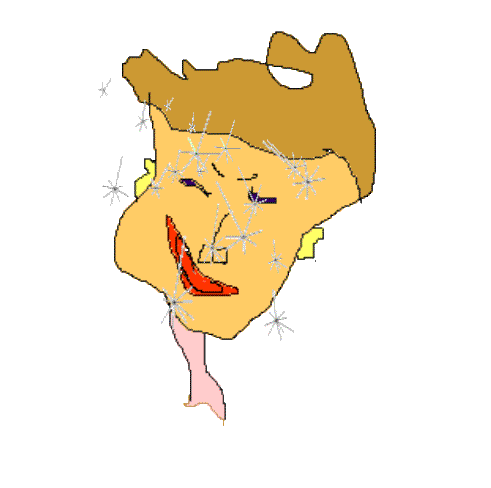 To the Responsibility of the TV- Senders
USA
Germany, Luebeck, 02. 12. 03 / giovedì 4 marzo 2004
Please, let this writing be withheld till it is confirmed! **
Dear American Women!
Your Empress may dare to prepare you for a not quite unimportant miracle, which in the first place covers the external beauty of a woman.
There is a correspondingly writing, which your Empress still withholds and what has to be translated and be understood quite exactly, if you get the letter. That writing is only written in German language like such many writings for you, since your Empress has difficulties with the translation.
Fortunately it is not the decision of your Empress, whether you will get aid immediately or only later. Certainly sooner or later every woman, equal in which age a woman is, will get an external nature cosmetic correction.
This is a foundation of the forthcoming fairy tale and should start in this way slowly, although many people no more are earning this present, but at the same time you have to know, that such a present can be taken back again from the one or the others. Who does not can handle rightly with the values of other people and will not be reserved with the back coming beauty, this one will be taken away the beauty again.
Please, read precisely what your Empress think about women which has taken another woman the man due to predominantly weapons of a woman, also often through the age or through favorable situations as it often is the case in professional life.
Mostly it acts about a man of an inner more beautiful woman.
Women like models, film stars, singers, Internet- services, stripper and so on, whose move in the media to be confirmed as beautiful women and through it indirectly an other woman is displaced, they should be reckon with it, that the turn will go the other way round.
The women, who try to penetrate in a solid relationship to attach themselves to other men, especially at the expense of the wives, come to an external second class, what already has happened with the older prominent persons by nature long time ago.
If a woman further interferes directly or indirectly into a relationship or marriage in future, whether through the TV, video, Internet, journals, photographs or anyway, then your Empress let remove such a woman and the party responsible will follow in near future, if in the case the cudgel of your Empress does not help anymore.
Women, those have gone in this way through the media will in one point of view stay their whole lives always more boring as others because, one gets enough of them!
On behalf of
Empress
**Perhaps still it is too early or only a wishful thinking by my person, but without many miracles here and there it will go nothing anymore for a liveable future.
Mirror, Mirror......
Mirror, Mirror on the Wall ... and the Miracles
Little Table sets yourself .....by AID of people
Ursula Kaiserin, Ruebenkoppel 1, 23564 Luebeck
Barmer Substitute Health Insurance Fund
Schmiedestr.
Luebeck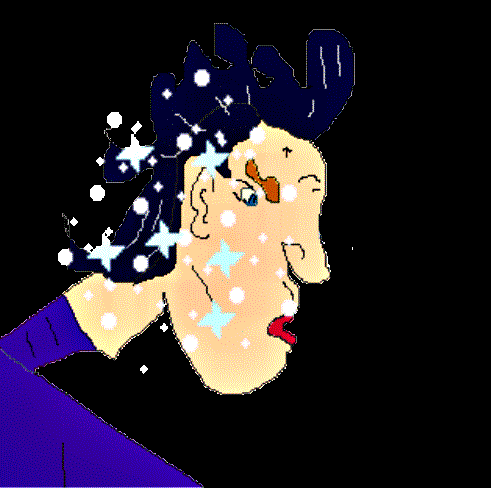 Preparatory Letter / Information * 2016
Lübeck, Saturday, April 27, 2002
Fairy tales / CC To the Medical Profession and Pharmacies
Please let that Germany language writing be translated quite exactly into all languages worldwide.
Free English Translation
Dear Dentists, Dear Pharmacists, Dear Hairdressers, Dear Gentlemen,
Not everyone will be able to understand rightly this letter from your Empress, but my person hopes that at least half of the so-called civilized population can understand this letter.
You will probably be informed that your Empress works as a kind of manager, but that her "Boss" is above everything and everyone.
This task extends right through to Creation and also includes an advisory function towards you and the Lord**, who has already acted. (Cudgel-Manager)**
In the main it is about an unique fairy tale, which should include every person who is allowed to stay on God's earth or who has to go in God's grace or disfavor.
In order to find a sensible beginning, a complete concept is already available to those responsible, which has presumably been accepted and will be carried out by the Lord.(Cudgel-Holder)
A start is to be made here in Luebeck, but your Empress strongly suspects that the content of this letter could very quickly be implemented nationwide.
The fairy tale, which is supposed to come true, presumably in just twenty-four months, includes the "changing of the wedding couples".
Philosophers will certainly think further and know that it is about the connection of all races and cultures.
For this reason, your Empress must now be able to carry out her work abroad / change of location to HH * immediately in order to get out of this circle of danger, in which especially my person * (no longer current) and the person of the Emperor are.
The King is also at the head, followed by the true clergy.
Many of you will know and have recognized that every person moves and is still moving in the circle of danger (s), so you have to continue into the matter carefully, but you may do not block the matter, because knowledge is power.
For this reason, please only give the following letter to people who will not understand this foreword and who could not understand it. * (Out of date).
However, your Empress must briefly remark that the "changing" that has already taken place is to be punished as adultery, because the Ten Commandments that were and are still valid today, whereby no one had to make one`s own laws!
Follow-up writing:
Ursula Empress
Lübeck, April 27, 2002
CC Confirmation of Miracles or Incidents * 2016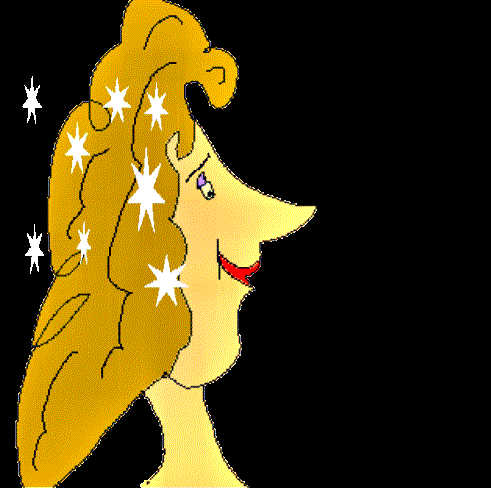 My Dear Fellow Men,
Your Empress would primarily like to offer help to women, whose obviously have to bear the greater burden of this society..
Every broads and every woman who stole another woman's husband, whether married or divorced again, whether working as a mistress or not, will learn here on God's earth that such a calculation cannot and will come off and also that now these bills have to be paid ..
These kind of women won't stick their noses up much longer, your Empress will see to that!
The feminine willes now go primarily to the women, who can then decide later whether they want their husband back or prefer to get a real man.
These above kind of person who ruthlessly and unscrupulous entered a family or marriage with their willes, these women will now have to submit to your Empress's morals for a long period of time. *
During this time you, as the addressee, will please consider which people were hit or harmed by you as a presumably "very important" person; there will be young people, even children and toddlers, who had to grow up without the necessary security just because of you, and who only had to bear more heavily because of their existence and will continue to bear heavier than it was intended; which is also especially true for the beautiful women you seem to have defeated.
If you had not existed, then it would have been very different for these people in their lives and many things would have happened very differently in so many lives *.
You will now have to worry about this in this regard; even the unstable man at your side will have to worry about this.
If you as an adulteress have brought children into the world through this connection, then these children are not your security, by which you will be rewarded, because in this regard the wife and children who were directly determined by the Lord will always have priority.
Now the people who come from such a connection should not have to bear the next burden, but these people should know that imitation is by no means recommended, but that they are no less worth than others because of that.
This is exactly what these unscrupulous women have to take care of for their entire lives.
Your Empress has no honest esteem or respect for such women; nothing will change about that, but my opinion is not a yardstick for most people and thus life should continue to be made possible for such existences, especially since there will be quite a lot of adulteresses.
For your Empress, women like these will remain second-class people as long as they live, even if they should be helped later, nothing more can be done about that.
Measured against such audacity and insidiousness, the Cudgel of your Empress should then strike, whereby your Empress does not know the degree of hardness and also does not determine the hardness.
All other women are now requested by the Cudgel in force to say goodbye to so-called sexual intercourse for a while and to keep their distance.
The following measures should be taken: Your Empress recommends an already mentioned powder, Penatencreme or Niveacreme, (natural products) *, which you should use daily in order to find your way back to your true beauty and to regain it.
You can also visit a suitable hairdresser and sit there in front of your reflection and have your hair done. Please also go to a dentist, there should also be important beauty care; Your teeth should naturally grow and appear beautiful. (Special management personnel required).

You don't need to look in the mirror at your dentist right away if you may not be able to cope with it. With very fragile personalities, the dentist may not be necessary and you will find help without a third party.
The same goes for some men, but women have priority in this regard, especially since men have priority in the right job.
If a woman's breast has reduced in seize or has never been very pronounced, it is recommended to wear an underwire bra, which very fragile women should also wear at night.
The artificial hormones should now be discontinued (pill), since normally there will be no more sexual intercourse by the Cudgel or the Super-witch * of your Empress until a revocation, which occurs later.
Men who suffer from skinhead should endeavor to bring the media under control, since the sexual psychological control, which can also particularly affect the male hormone balance and thus easily attacks the man, in that many men are visually negatively affected in this regard, so that this power position of the media has to be relegated to the required limits.
The most main thing is a woman's face, teeth, voice and hair, followed by shoulder width, chest size, hand and foot size, the body weight and of course the body height is also important, whereby the oversize of a woman can be difficult to consider for a normal man.

For children and adolescents, it will also gradually come about in this way.
The submmit of creation will only receive the corresponding letter after or during the trips abroad of your Empress. (Out of date).
The medication / miracle required for this correction of the body structure is not necessarily available to the doctors because a child does not necessarily need to be informed, especially when it is still young.
Perhaps just reading this letter is enough for you to effect the slight and serious changes. A general overhaul of the entire body and physique will only take place when the fairy tale comes true for everyone together. (Uniform Race)
If you are then unhappily bound in a relationship and marriage or feel drawn to another partner (also via TV), then you may only leave your partnership when your spouse has regained his own security and has given his consent; otherwise the clergy must be consulted.
However, it should be noted for the future that through the enforcement of marital intercourse a separation will only be possible in exceptional cases by the Pope in Rome through the annulment of the marriage.
Older women should no longer adjust to an earthly partnership and prepare for the next life.
Older people should also refrain from sexual intercourse completely and slowly adjust to the next life.
For the time being, continue in parallel with a healthier and natural diet and avoid mixed juices with additives, do the same with yoghurt, dairy products and breakfast cereals * with artificial nutrients and additives in sweets and milk-powder and avoid too much meat and a lot more, because the second fairy tale is called:
Mirror, Mirror on the Wall.............
......... although there is no (earthly *) born Queen in this fairy tale.
Your Empress will carry the women with her if they are well guided, but she always keeps the actual whereabouts open for them, whereby the unstable man will usually follow his current wife and vice versa!
An abortion is beyond the competence of your Empress and can only be managed with a shovel, which is also placed as a warning at the Luebeck employment office.
For abortions and genetic manipulations that have already been carried out, one can only notice that the man was probably missing in the house!
Document was revised, which also preceded its time, but this abovementioned situation will remain a prerequisite for the unique fairy tale, but may not yet be quite ready for a decision. * 2016 * 2018 * 2021 *
It is obvious that the Protestant secular dignitaries are held responsible for establishing the rules of a norm regarding sexual intercourse!